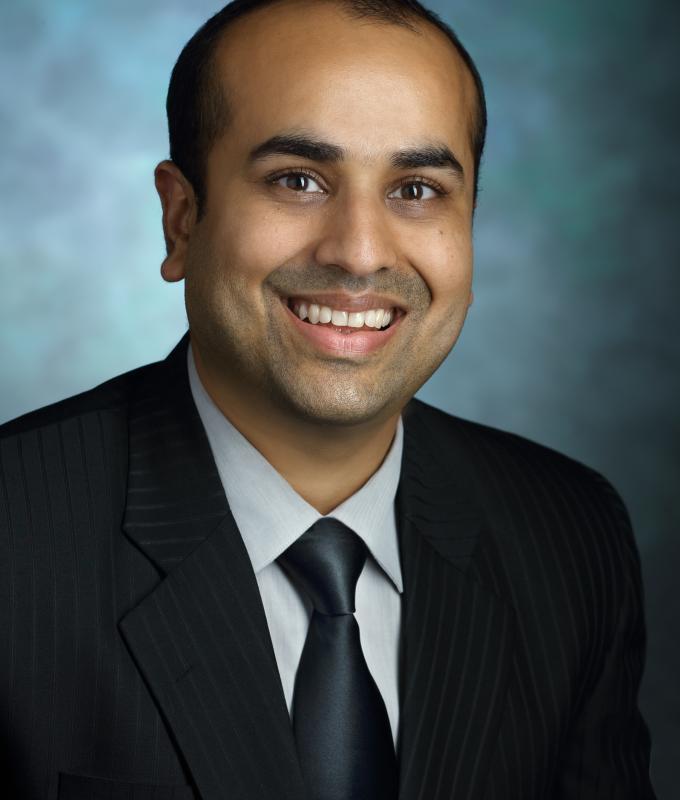 Core Faculty
Amit Jain, MD, MBA
Associate Professor, Orthopaedic Surgery and Neurosurgery, Adult and Pediatric Spine Surgeon
Johns Hopkins School of Medicine HBHI
Amit Jain, MD, MBA, is an Associate Professor of Orthopaedic Surgery and Neurosurgery and the Chief of Minimally Invasive Spine Surgery at Johns Hopkins. Dr. Jain's surgical practice focuses on taking care of adults with degenerative spinal conditions and children with scoliosis. His research focuses on improving outcomes and value in spine surgery.
Dr. Jain is a Core Faculty member in the Hopkins Business of Health Initiative and collaborates with colleagues at the Bloomberg School of Public Health and Carey Business School to study healthcare economics. He is an affiliate faculty member in the Lab for Computational Sensing and Robotics at the Whiting Engineering School where his team is working on developing next generation robotic devices for spinal surgery.
Dr. Jain's work has been recognized through multiple research honors including the Scoliosis Research Society Russell A. Hibbs and Thomas E. Whitecloud Awards. He is a co-investigator in the $9 Million NIH P01 grant to study spinal pathophysiology with aging, and is a Principal Investigator on a NIH R01 grant for spinal robotics. He has over 180 peer-reviewed publications, including in JAMA; JBJS; Nature Communications; and Harvard Business Review. He is passionate about mentoring students and trainees.