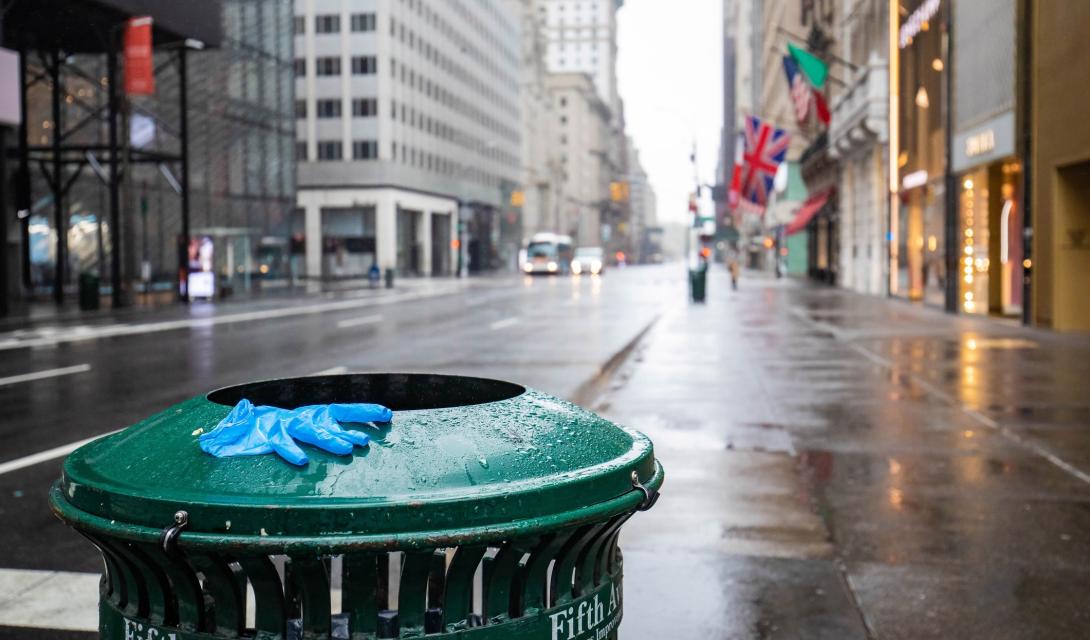 News
Locking Down or Opening Up?
A Debate on the Best Path through the Pandemic, Discussing the John Snow Memorandum and the Great Barrington Declaration
Friday, October 30, 2020
By David Dowdy
More than two years into the COVID-19 pandemic, experts still debate how to control the spread of the virus while minimizing the impact on the economy, education and mental health. Indeed, in early 2022 as the Omicron variant caused cases to skyrocket around the world, these questions took on new urgency. Should schools move to virtual classes to protect students and teachers? Should healthcare providers see patients via telemedicine to cut down on exposures? Would a lockdown ultimately do more harm to society?
In October 2020, when the global community was in very different stage of battling the novel coronavirus, the Hopkins Business of Health Initiative hosted a prescient discussion of these issues. Although the proliferation of vaccines and the eruption of the Delta and Omicron variants of the virus have shifted the terms of our struggle with COVID-19, the conversation remains relevant today. Several of the speakers convened by the Hopkins Business of Health Initiative noted that it was refreshing to be able to discuss these politically charged topics in an academic setting. "Being able to talk about this is a major advance," said Johns Hopkins Bloomberg School of Public Health epidemiology professor Stefan Baral. "The moment we are afraid to speak as scientists about evidence-based and rights-affirming interventions, we do a disserve collectively to the response."
The conversation centered around two documents authored by public health experts, the Great Barrington Declaration, which called for an end to lockdowns and a move toward herd immunity, and the John Snow Memorandum, which advocated for sustained robust measures to control the COVID-19 virus. Jay Bhattachary, health policy professor at the Freeman Spogli Institute and Stanford School of Medicine, argued for the ideas expressed in the Great Barrington Declaration. David Dowdy, epidemiology professor at the Bloomberg School of Public Health, expressed the views encapsulated in the John Snow Memorandum. Colleen Hanrahan, an epidemiologist with the Bloomberg School of Public Health, conceived of and moderated the discussion.
"A zero COVID outcome is not feasible," said Bhattacharya. "Herd immunity is the endpoint of this epidemic no matter which strategy we pick." He noted the relatively high survival rate of COVID-19 for non-elderly people and said that sustained lockdowns would cause an "enormous" amount of "damage to human civilization."
Dowdy countered that herd immunity was a distant target. (And, as we see with the spike of Omicron cases in early 2022, it remains one.) He argued for targeted transmission suppression measures in areas where cases are surging. "I don't think it's feasible or right to label some people as 'vulnerable' and others as 'not vulnerable,'" he said. "Wherever infections are occurring, people are dying."
>Dowdy said that increased testing was needed to better understand where the virus was prevalent and where increased protections were necessary. "Focused and temporary restrictions in areas where transmission is intense can be effective and reduce both inequities and morbidity, mortality and misery at a population level," he said.
Baral decried "pandemic theater," or ineffective measures that can do more harm than good. He noted hourly workers are often instructed to quarantine and isolate but are not provided with the means to sustain themselves and their families when they are not working. "We're asking this of people on the margins," he said.
The full discussion can be viewed here.