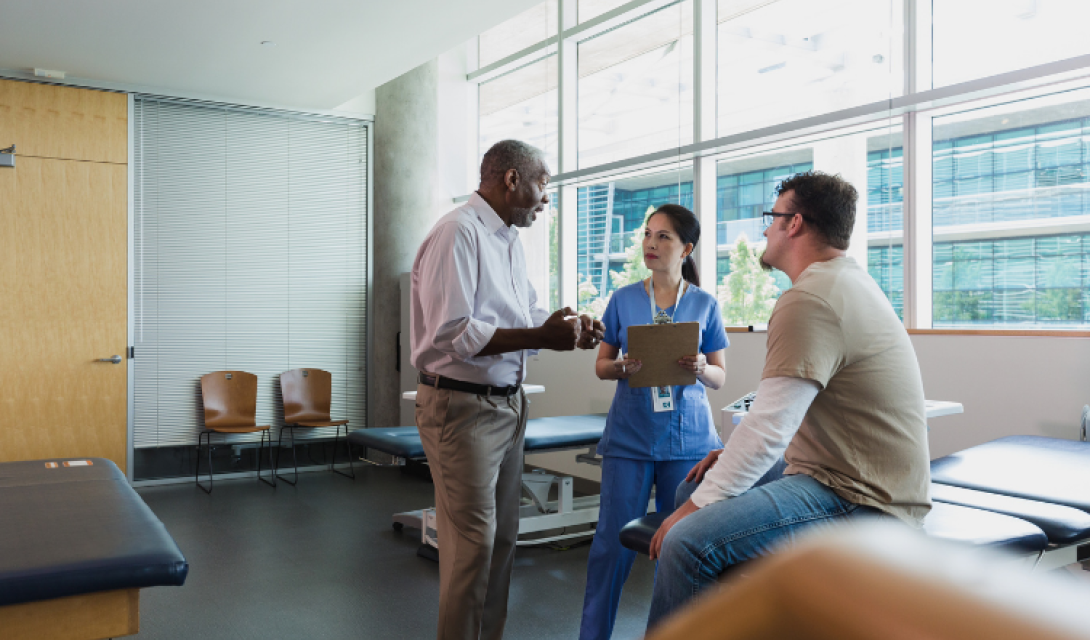 Publication
National Report Outlines Roadmap for More Equitable, Efficient Organ Transplant System
Friday, February 25, 2022
By Mario Macis
More than half a century after the first American received an organ transplant from a deceased donor, the country's transplant system remains riddled with inequity and inefficiency, according to a new report from the National Academies of Sciences, Engineering, and Medicine.  The report was mandated by the U.S. Congress to review deceased donor organ procurement, allocation, and distribution.  A total of 14 recommendations were offered to address three key themes: inequities in access, variation and inefficiency in system performance, and underuse of donated organs.
Mario Macis, PhD, professor in the Johns Hopkins University Carey Business School and member of the Hopkins Business of Health Initiative served as one of the committee members of the report. "Over forty thousand people every year receive a transplant that saves their lives, and we owe so much gratitude to the many professionals who work with competence, passion and dedication in the system and to the donors' immense generosity," said Macis.  "Yet, the system is profoundly inequitable and there are many inefficiencies. There are many areas for improvement and the report makes concrete recommendations to improve the equity of the system and save more lives."
According to the report, Realizing the Promise of Equity in the Organ Transplantation System, 106,000 people in the United States were awaiting an organ transplant in 2021. This was more than double the number of people who did get a transplant that year.  Each day, an average of 17 people die without receiving an organ. People of color, people with lower socioeconomic status, and people with disabilities face steep obstacles when facing organ failure. Although Black Americans are three times more likely to experience kidney failure than white Americans, they get delayed referral for transplant, spend more time on the waiting list for an organ, and are less likely to receive that transplant. 
Systemic inefficiencies
Moreover, there are deeply rooted inefficiencies in the entire process. About 20 percent of organs obtained from deceased donors wind up going unused, often due to logistical or bureaucratic challenges. There is little accountability and transparency in the organ donation process, which means that many usable organs are declined. For example, organ transplants happen less frequently on weekends, which means that organs of people who die on weekends are more likely to go to waste.  Standards vary widely among donor hospitals, organizations which procure organs, and transplant centers, which compound logistical challenges. 
The way forward
The authors of the report laid out goals to reduce inequities and inefficiencies in the U.S. organ donation system and devised a roadmap to achieve them. The country should aim to eliminate inequities in transplants within five years, perform at least 50,000 transplants in 2026, and discard no more than five percent of eligible kidneys. To achieve this, the federal Department of Health and Human Services (HHS) should assume oversight of patients who need transplants but have not yet been placed on the waitlist and continue to monitor them for a full year after the transplant. Congress should then hold HHS accountable for meeting these goals. 
Furthermore, HHS should require organ procurement operations to increase the diversity of their workforce. People from historically excluded groups should be part of the process of crafting new policies to guide the transplant process. Predialysis waiting time guidelines–which disproportionately affect people of color– should be eliminated from the kidney allocation system. And the algorithm which determines who gets a transplant and when should be changed to address disparities. 
In addition, transplant centers should be equipped with the tools and staffing to handle medically complex organs, accept multiple organs simultaneously, and perform transplants on weekends. Organ procurement operations should create special units to preserve the bodies of the deceased and care for their families. National standards should be adopted and made public for donor hospitals, organ procurement operations, and transplant centers.  Payment structures should incentivize organizations to meet these standards. Providers should routinely communicate with their patients about the transplant process, foster shared decision making on whether to accept offered organs, and explain why organs may be declined.  Currently, many people die thinking an organ never became available for them when that is not the case. "The system is extremely complex and difficult to navigate," said Macis.